2020 Nebraska USSSA Tournaments & Information
USSSA Mandatory Health & Safety Procedures  Click Here 
CORONAVIRUS UPDATE: We are currently operating as scheduled and we are responsive to state and local governments. We are implementing an immediate no contact rule/handshaking rule.
2020 NEBRASKA USSSA  INFORMATIONAL MEETING NOTES CLICK HERE  NEW!!
2020 NEBRASKA USSSA  STATE TOURNAMENT
Dates are subject to change.
 Major & AAA State Tournament Date will be June 26-28.
 AA & A State Tournament Date will be July 3-5
Double Point Weekends for Nebraska USSSA Tournaments are:   May 8-10 May 29-31
2020 NEBRASKA USSSA  TOURNAMENTS
Tournaments that have been approved are available on links below.
Traveling Teams

TRAVELING TEAMS is a service that can increase sponsorship with our full service approach and unique tracking system. We are a full service housing company that takes care of you & your teams every step of the way. You sit back and relax while we take care of everything related to hotel stay from beginning to end.
TEAM AND GAME BUILDER
E-Mail to get your request posted.
2020 Reclassification List
Nebraska team classifications are based on power ratings, tournament results and by overall team performance on the field.
Any team that is reforming from the 2019 season must start the 2020 season in the same classification (or higher) that they finished in the 2019 season.
For purpose of classifications, if six (6) or more players from a 2019 team are on a 2020 team, they are considered the same team regardless of the TEAM NAME, MANAGER, COACHING STAFF or SPONSOR.
Any team that won the 2019 State Tournament will be moved up a classification to begin 2020. Any team that finished the 2019 season with 1100 Power Points will be moved up a classification to begin 2020.
The State Office and committee will make final classification adjustments by the 1st week of June each season. This should give team's ample time to prepare for State and World Series plans. Please note that teams may be reclassified at any time by the Nebraska USSSA Baseball State Office or by the National Baseball Committee.
Undoubtedly, not everyone will agree with classifications. Any team wishing to appeal a classification may do so after playing a minimum of four to six USSSA tournament games after January 1, 2020 against teams in their current classification. Once the results for these games have been posted to the USSSA system, a review will be completed to determine if the team is competitive at the new level. Any appeal must be done via email to the State Office.
I would highly recommend that if you find your team in the (1000 to 1100) Power Point range during the 2020 season that you make sure to play tournament games in the higher classification to provide us information in making classification decisions. Otherwise expect a move up. 
2020 SEASON STARTS Aug. 1st, 2019 
All teams must register with USSSA for 2020 to be eligible to participate in 2020 USSSA Events
Nebraska vs Iowa Battle of the Borders
Thank you for playing in this year's Battle of the Borders.  Coaches will be sent an email on how to pay for 2020 event.  Players nominated are eligible to play in the All State Showcase of their State.  Check on All State Showcase information page to see which players have been nominated.
CLICK HERE for Major Battle of the Borders Game Center 
CLICK HERE  for AA Battle of Borders Game Center 
CLICK HERE  for Major & AA Battle of Borders Scoreboard
Team Insurance for the 2020 season 
Nebraska USSSA Baseball encourages all USSSA baseball teams to purchase USSSA team insurance.
POLICY FEATURES:
Only USSSA Registered teams may purchase this insurance.
USSSA team insurance covers the play and practice of amateur activities in the insured sport, including organized / sanctioned activities of other associations.
Accident Medical Coverage: $100,000 Limit  – Secondary to any other collectible insurance; primary if no other insurance is in force.
Liability Insurance: $2,000,000 Limit – Lawsuits against players, coaches, sponsors, volunteers and league officials are increasing at an alarming rate.  Play with peace of mind knowing you will be covered by one of the best sports liability programs available.
Beginning August 1, 2019 teams can now purchase team insurance for the 2019/2020 season that will give the team coverage for the entire season. Coverage will last from 8/1/19 thru 7/31/20. Teams may still purchase insurance for fall only at 1/2 price. 
2020 ALL STATE SHOWCASE
2020 Nebraska USSSA All-State Showcase 
July 18, 2020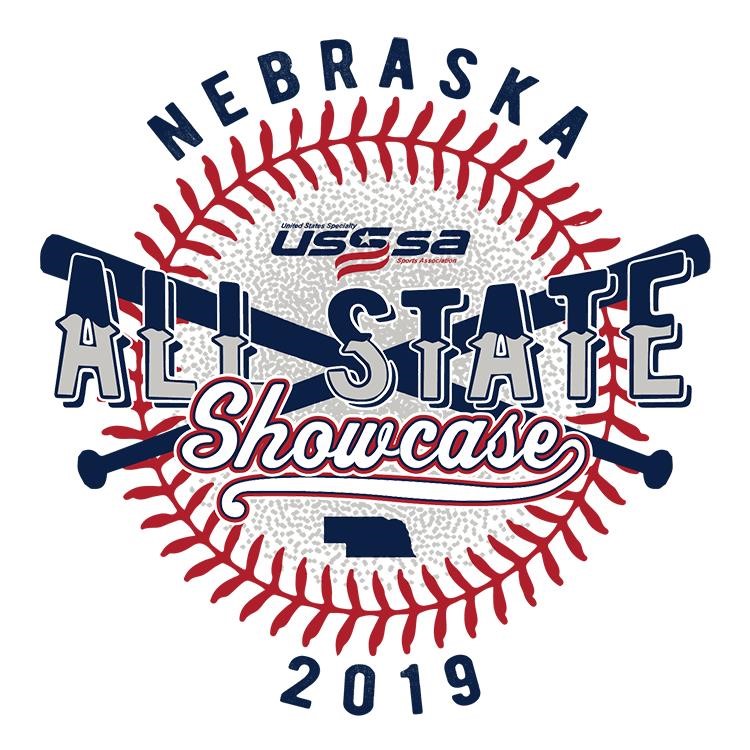 The All State Showcase highlighted players who were nominated throughout the season. Players are nominated for displaying great sportsmanship, effort and all-around great tournament performance. Only players from Nebraska are eligible for the Nebraska All State Showcase. 
USSSA Umpire Online Registration
USSSA Umpires can now register online and print their registration card immediately. Umpires must be registered to umpire USSSA games.
Welcome to the Nebraska USSSA website
Thanks for visiting the official Nebraska USSSA Baseball website. We are glad you are interested in playing USSSA Baseball, the fastest growing youth baseball organization in the world. If you have any questions, we hope this website will assist you in answering them. If not please contact, Ken Dirks the Nebraska State Director. 
Email
Featured Tournaments
Regal Awards Global State Major & AAA Only (5/16 - 5/17) Read More
Runza Schools Out Global State (A/AA & 8uAAA) (5/23 - 5/24) Read More
Nebraska USSSA Major/AAA State Tournament Weekend (6/28 - 6/30) Read More
Nebraska USSSA AA/A State Tournament (7/3 - 7/5) Read More
Nebraska All State Showcase (7/18 - 7/18) Read More